European Border and Coast Guard Agency (FRONTEX) reports that, compared to 2020, last year the number of attempts to irregularly cross the external European Union border increased by 57 percent and exceeded the statistics registered in 2017 (during pre-pandemic period).
From January to December, 2021, most irregular attempts (in total – 65 362) were registered on the Central Mediterranean route, where, if compared to the same period last year, the extent of irregular migration has grown by 83 percent.
Mostly, attempts to irregularly cross the EU border were registered among nationals of Syria, Tunisia, Morocco, Algeria, and Afghanistan.
Just like in 2020, last year women made fewer than one in ten of such attempts.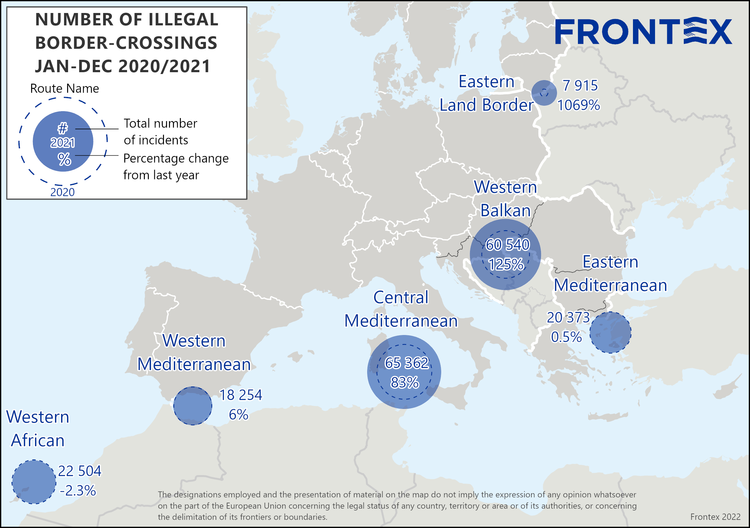 For previous periods, see:
2021
January | February | March | April | May | June | July | August | September | October | November
2020
May | June | 1st half-year | July | August | September | October | November | Year |